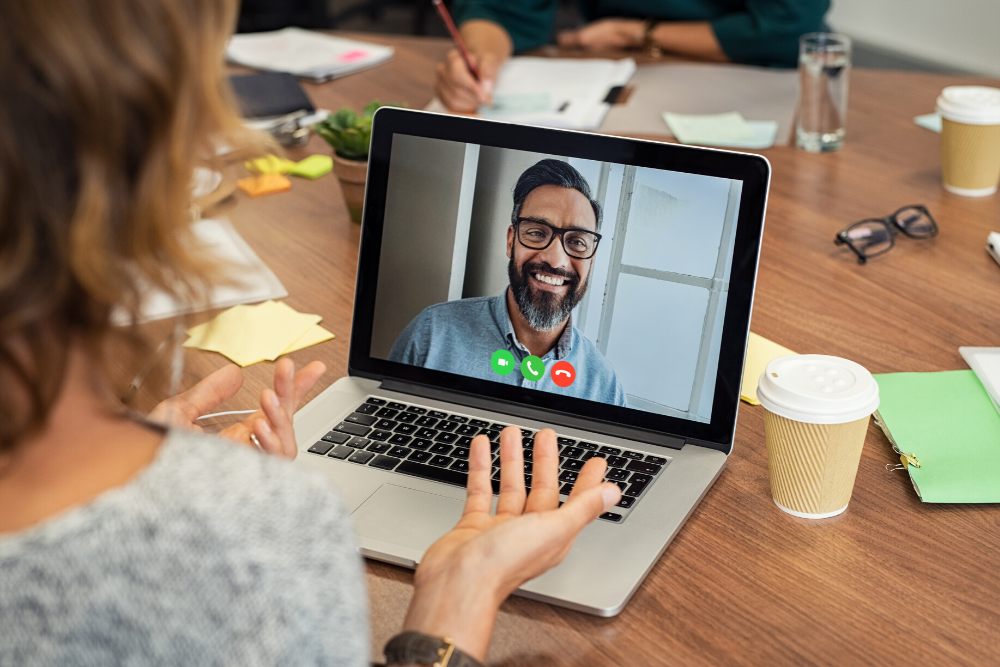 Many in-office teams spend about a third of their day in meetings, and yet they are rarely seen as productive. As we enter the new year, one thing is clear: collaboration is getting streamlined and more efficient. Cloud-based communications have helped businesses become more time-efficient by adopting widespread access to unified communications features. As businesses search for a rich collaboration experience in the changing landscape, video conferencing has served as a game-changer for remote teams. In this advanced age of digital technology, connecting through video is as easy as pressing a button and serves as a more productive way to meet. Discover the top benefits of video conferencing.
Top Benefits of Video Conferencing
Collaborate Anywhere
Long gone are the days of scrambling to find a conference room or being forced to use an outdated audio conference system. As companies grow, so does the need for employees to communicate remotely. Leading unified communications technology combined with high-speed mobile internet allows teams to collaborate from anywhere in the world on any device while maintaining face-to-face value.
Rich Connection
Video allows remote employees to have the kind human interaction that they may not have otherwise when working from home all day. Remote employees who participate in video conferencing often feel more connected to their colleagues and better teamwork as a result.
Higher Team Attentiveness
In the past, audio conferences allowed for multitasking and consequently, distractions. The lack of attention led to much time wasted, but video allows team members to see each other and the level of engagement. Just as it would be during an in-person meeting, video supports visual cues when someone is not paying attention. Therefore, remote videos are more productive than ever.
Streamlined and Cost-Effective
While it is important to connect employees together, bringing them into the office can quickly become expensive and impractical. Additionally, video conferencing and omnichannel communication platforms promote seamless correspondence. Instead of text, voice, and video in silos in different applications, unified communications as a service (UCaaS) offers a platform that merges all three. A chat via text message can easily be transferred to a phone call, which can also quickly transition to a video conference. Without the seams limiting collaboration, productivity and efficiency prevail.
Technology that Puts People First
Video conferencing brings unprecedented value to business meetings. Team members gain a new sense of productivity, connection, and support. Nevertheless, true collaboration begins with a human approach to technology. State-of-the-art technology—including Cloud 9 by VOIP Networks—works best when supported by skilled professionals who put people first. From the first consultation to everyday operations, we understand how individuals make up an organization and the best tools to help them communicate, innovate, and grow.