CHERRY HILL, N.J. (November 9, 2017)—VOIP Networks, a leading provider of Mitel-powered unified communications solutions, announces the addition of John Carr to its management team as Senior Vice President of Cloud Services. Carr brings more than three decades of experience in the telecommunications and data networking/cloud services industry.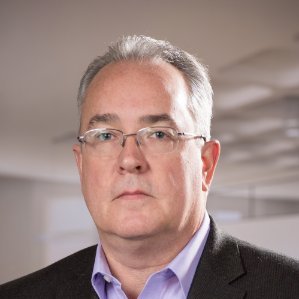 "Our customers' migration to Cloud 9 by VOIP Networks is progressing at an extraordinary rate," says Chuck Reagan, Chief Executive Officer of VOIP Networks. "In this newly created position, John Carr will take a leading role in bringing our customers the collaboration tools and technology required in today's competitive landscape. John's vast experience in delivering cloud solutions will be instrumental in supporting customer transitions to Cloud 9."
After serving four years with the U.S. Navy in communications, Carr moved to the private sector as a switch engineer. He quickly advanced to senior management positions in telecommunications. Most recently, he served as Senior Vice President of Network Services for Broadview Networks, managing and motivating more than 200 team members across multiple departments.
With a background in operations and engineering, Carr led the development of a cloud-based service designed to meet users' needs. This customer-first philosophy makes him a natural addition to VOIP Networks, where he will guide the service team in helping Cloud 9 customers increase their productivity and efficiency. In addition, Carr will work with chief technologists to focus ongoing system improvements, based on clients' needs.
"Cloud 9 by VOIP Networks is a powerful suite of tools, and I'm looking forward to helping customers maximize their investment by streamlining how they manage their people and their day-to-day operations," says Carr, a Six Sigma Green Belt who enjoys spending time with family and shooting skeet and sporting clays.