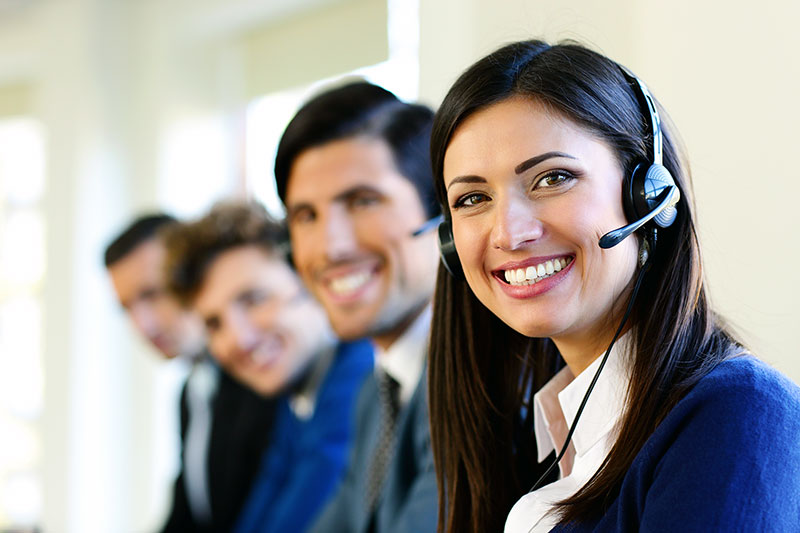 Some may think that call centers are a thing of the past, but that couldn't be further from the truth. Contact centers are an excellent way to cultivate new revenue opportunities since they can foster and deepen the relationship between a business and its customers. Innovation and the desire to boost efficiency and productivity are required in this setting, which is why many call centers have adopted cloud technology, and the numbers are increasing. In fact, many are starting to prefer cloud technology over the traditional on-site infrastructure. Don't believe us? According to a benchmark study by DMG Consulting, by the end of 2014 62% of companies had already made the switch from the traditional on-premise infrastructure to cloud-based technology.
For a more seamless workflow, contact centers should embrace cloud technology. In today's day and age, it's becoming the new standard. Has your call center already made the switch? If not, learn more about why call centers should embrace the cloud.
Productivity – With cloud technology, employees have the ability to work remotely which can help you find loyal and reliable employees. Cloud-based systems will open up your hiring pool, which in turn will also help you boost business stability and efficiency.
Consistency – Ensuring consistency business-wide can be difficult, but it doesn't have to be with the cloud. With cloud technology, every location can have the same technology, but each site can manage their permissions and configurations centrally.
Money Savings – No longer do you have to worry about expenditures on software and new equipment, which can help lower your operating and office costs. Having a hardwired call center requires expensive infrastructure which is heavy on your pocket. Whereas, for a cloud hosted call center all that is needed is a dedicated phone line and a good internet connection.
Focus on What Matters – When you switch to the cloud, many of the headaches that come with the traditional on-site infrastructure are now a thing of the past. Managers can leave these frustrations at the door and instead concentrate on more pressing matters, such as customer service, conversions, employee development, and workflow optimization.
Security – Hand over the more pressing issues to the experts. A reputable cloud provider can help provide protection of personal data. Security is crucial and having your own data center is not a viable solution, especially in the event of a localized catastrophe. With cloud technology, your data is safe and secure even if your call center faces a blackout or natural phenomena.
Flexibility – Customer demands fluctuate, but with cloud technology, you can respond rapidly to changes. Need your agents to shift a conversation from the phone to e-mail, or from chat to email? Cloud-based technology allows you to transfer channels seamlessly, allowing your agents to concentrate on the customer. All in all, flexibility and stability is needed if you want to retain customers, and cloud technology offers that across the board.