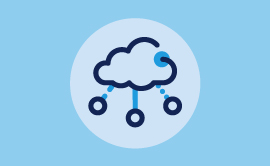 NETWORK ACCESS
Ensure enterprise communications quality with dedicated access
Because communication solutions are only as reliable as the supporting network, VOIP Networks partners with leading service providers around the world. We ensure that clients receive the bandwidth required to support the data, imaging, video, and business applications that drive their daily operations. Our state-of-the-art network access solutions remove the headache of managing telecommunication providers, while offering unsurpassed quality of service (QoS).
Custom networks
For organizations that operate in multiple states and/or countries, we can create a custom network that uses the leading carrier in each region of operation. Every location enjoys best-in-class network access, often at a savings. Long-term carrier relationships typically allow us to lower clients' communications costs from 10–45%. More importantly, our comprehensive communications solution—network access, remote infrastructure, and user applications—pairs convenience with quality. Clients receive a single bill from a single partner that maintains control over network management and service quality.
Dedicated access
Dedicated network access provides peace of mind for enterprise operations that require reliable communications. Routers at the client location communicate directly with VOIP Networks' routers. Our network ensures crisp call quality by prioritizing voice data over other forms of communication. In addition, our dedicated access model offers a fail-safe for organizations with a hybrid communication system. A service interruption will trigger a survivable, on-site controller, which operates the phone system until the physical connection is restored. The flexibility of our network access service enables clients to adjust the bandwidth to accommodate VOIP for their business needs.
:
Enjoy reliable bandwidth and preferred pricing, without the management headache.